Nestled in the heart of Sandton, @Sandton Kids offers more than just childcare – it's a haven for young explorers, a sanctuary of laughter and learning.
Imagine a place where your child's day is painted with warmth, safety, and boundless care. @Sandton Kids is not just a childcare centre; it's a welcoming embrace for families in the Sandton community. Whether you call Sandton home, work in its vibrant heart, reside in the @Sandton Apartments, or are a guest at the esteemed @Sandton Hotel, our doors are open to you.
Here, your child's journey is a tapestry woven with love, curiosity, and discovery. We believe in nurturing young minds, fostering creativity, and encouraging every child to bloom in their unique way.
At @Sandton Kids, every day is an adventure, every moment is a chance to grow, and every child is a cherished part of our vibrant community. Join us in creating lasting memories and a bright future for your little ones right here in Sandton.
The creche will accommodate children between the ages of 4 months and 5 years. @Sandton Kids follows a four-term school year and is open from 06h30 to 18h00, with half day and full day options available and meals included. We have four fully equipped classrooms that cater to different age groups, as well as various age-appropriate play areas. Busy parents are ensured peace of mind that their children are well cared for in a safe and secure environment.
"We want to make learning fun," says Clarissa Louw, the manager of @Sandton Kids. "Kids that attend our creche will have access to educational toys that allow them to learn through play, as well as an outside play area. Their activities will cater for their specific age group."
@Sandton Kids has partnered with International Preschools, which offers a comprehensive program that follows the highest international standards and is based on play, inquiry, and objective based learning styles.A lot of physical and concrete activities will take place, but each learner will grow and learn at their own pace. Parents and guardians will receive a report at the end of each term to see how their little ones are doing.
Click here to schedule an appointment to take a tour of our school!
@Sandton Kids learners will be spoiled with delicious, nutritious meals, all cooked on-site by our in-house chef. Included in the daily rate is breakfast, lunch, two snacks and healthy juice and water throughout the day. For weekend care (booking essential), parents and guardians can select their little one's meals in advance from the hotel menu. The @Sandton Kids app will be used so that parents can communicate any dietary requirements or food preferences. Teachers will also keep parents up to date with how their child's day is going through the app.
Parents can make use of the Child Minder Services at the @Sandton Kids creche while exploring everything that @Sandton Lifestyle has to offer. Should you require the services of a child minder over the weekend, make sure to book by no later than Thursday so that staff arrangements can be made and meals ordered. Over the weekends, children will receive breakfast, lunch and snacks from the @Sandton Hotel kitchen which can be pre-selected by a parent or guardian from the @Sandton Hotel menu
Our program is guided by the developmental milestones which embrace the six most important learning domains in education
To view the @Sandton Kids Fee Structure, click here!
To find out more information or to enrol your child click here.
"Our program is guided by the developmental milestones which embrace the six most important learning domains in education"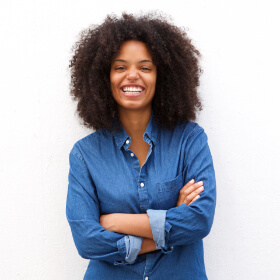 "Our program is guided by the developmental milestones which embrace the six most important learning domains in education"
"Our program is guided by the developmental milestones which embrace the six most important learning domains in education"
Email: clarissa@sandton-kids.co.za
Email: clarissa@sandton-kids.co.za
Tel: 011 395 4777 (extension 150 or 151)